For several years, the concept of attachment parenting spill a lot of ink. This method of parentage consists in offering the child security and closeness to the members of his family, thus ensuring a stable affective climate which promotes his development.
To begin this article, we will explain to you what exactly the attachment parenting, his principles fundamentals and how it can benefit your child.
What is attachment parenting?
Let's look at the basics first. Attachment parenting is an approach that emphasizes the importance of the relationships between parents and their children, particularly the emotional bonds that develop between them. It emphasizes positive interactions between the child and his parents or figurative parents, which help him to develop a sense of security and confidence.
But it also emphasizes the ability of children to find their own solutions to problems, without interference from adults (unless absolutely necessary). In other words, parents must therefore be ready to let the child explore and feel that respect and love will always be present, even if they are trying something new and having a hard time.
Fundamentals of Attachment Parenting
Attachment parenting is based on three main principles:
I'sensory interaction
THE respect
there collaboration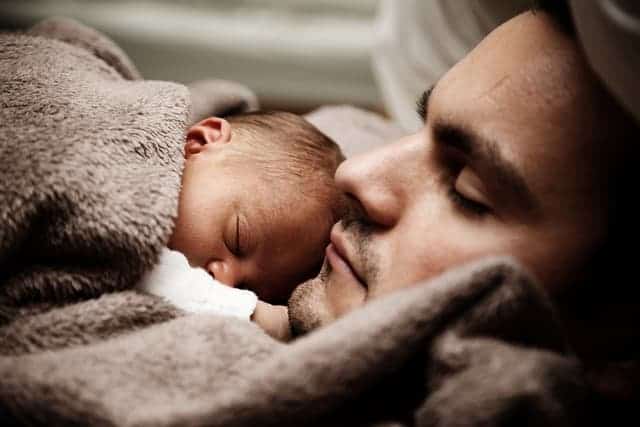 These principles relate to how parents treat their children, but also how they communicate and collaborate with each other.
Sensitive interactions
First, sensitive interactions are essential to foster the formation of a strong bond between parents and child. Parents should show affection and care for their child, and treat every request and need with empathy. Little things like taking time to play, watch a movie, or even chat can have a lasting effect on the bond between parent and child.
Respect
Second, while parents are responsible for providing clear and consistent boundaries, they must respect the feelings and opinions of the child. Parents need to remember that the child is a person with a will and an opinion of their own, not an object to be manipulated or controlled.
Collaboration
Finally, when it comes to parenting, it is essential that parents coordinate and work as a team. Parents need to make sure they are on the same page, and share information about their child's behavior and needs to determine how best to support their development.
How can attachment parenting benefit your child?
Attachment parenting can be very supportive for the child. Here are some of the possible benefits:
A sense of security and well-being – When a child receives sensitive and respectful interactions from their parents, they will feel a high level of security and well-being, which can allow their nervous system to function properly.
A healthy and solid relationship – Positive interactions strengthen and maintain the relationship between parent and child. Thus, it will be easier for the child to communicate and share his emotions with his parents.
A sense of self-efficacy – By letting the child find his own solution to problems, you make him feel capable and competent, which can increase his confidence in his abilities and contribute to his personal development.
Of course, the main benefit of attachment parenting is that it is a natural and intuitive way to guide and support a child, while recognizing and respecting each child's unique needs. It is worth noting that the exact implementation of the principles may vary from family to family, as every family is different and their child has specific needs.
In conclusion, attachment parenting is an innovative and interesting method of parenting that emphasizes positive interactions and attachment between the child and his parents or figurative parents. There attachment parenting can benefit your child on many levels, including safety, relationship, and personal growth.