Prepare a family educational trip is a great idea to combine fun, learning and sharing. By choosing a suitable destination, activities and educational objectives, you promote the development of your children while creating unforgettable memories together. I myself recently organized this type of trip and I would like to share some tips for you to navigate the key stages.
Why an Educational Trip?
Educational trips offer children the opportunity to experience and understand the world in a more interactive and engaging way. They allow to:
Stimulate curiosity and the spirit of adventure
Broaden their cultural knowledge
Foster a real and practical understanding of school subjects
Promote the development of social and communication skills
Make Family Travel an Educational Experience
It is also possible to transform a trip that was not originally an educational trip into an educational experience. Sometimes all you need is:
Integrate learning into everyday life : Whether it's learning a few words in a new language or discovering the local cuisine, every day offers new opportunities to learn.
Encourage curiosity : Ask questions, find out "why" and "how" and encourage children to do the same.
Document the trip : Encourage children to keep a travel diary where they can draw, write about their experiences, stick pictures, etc.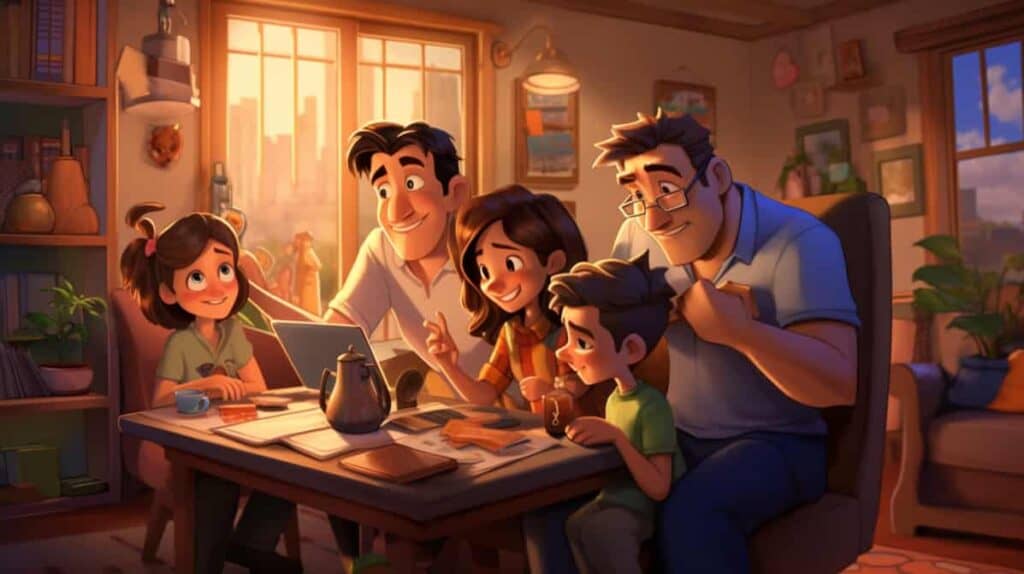 Involving Children in Family Travel Planning
Involving your children in planning the trip will make them more enthusiastic and committed. Here are some ways to include them in the process:
Research Together
The internet is a fantastic resource for researching destinations and activities. Sit down with your kids and browse websites, travel blogs, and forums to find information about the places you plan to visit. You can also consult travel books and guides.
Give Everyone a Role
Assign each child a specific task based on their age and interests. For example, one child might be tasked with finding local restaurants, while another might research interesting activities. This can help them feel involved and responsible.
Encourage Decision Making
Allow your children to actively participate in decision-making. Whether it's choosing destinations, activities or accommodations, give them the opportunity to express their opinions and preferences.
By involving children in the planning of the trip, you not only allow them to become more invested in the trip, but you also help them to develop skills important as research, decision-making and organization.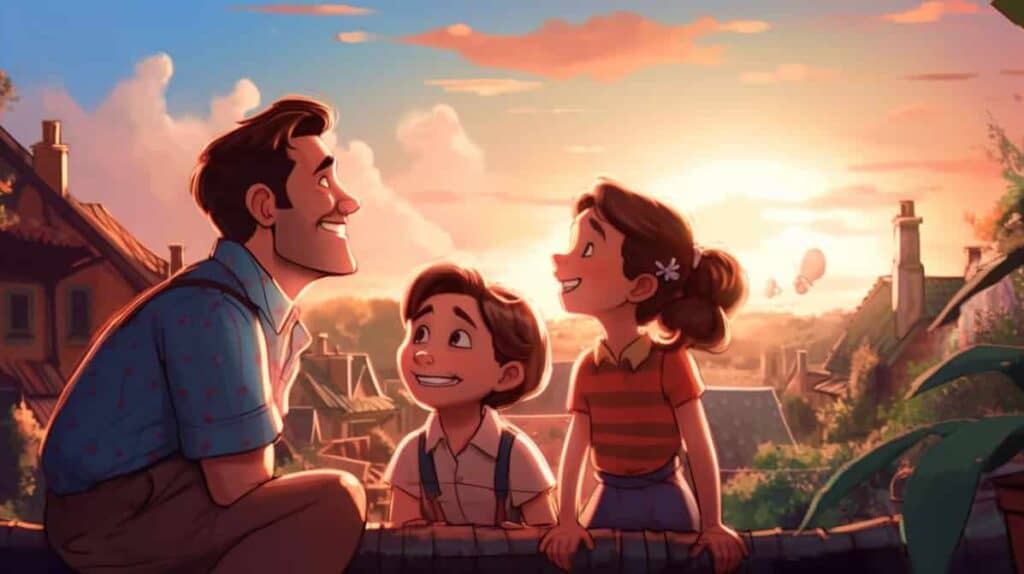 Choosing the Right Educational Destination for a Family Trip
When planning a family educational trip, it is essential to choose the right destination. I'll share some tips for determining the right location and getting the most out of your trip.
First, it is crucial to assess the interests of each family member. For example, if your children are passionate about history, a trip to a historic city might be ideal. On the other hand, if your family loves nature, a stay in a national park would be more appropriate.
Here are some things to consider when selecting the destination:
Children's interests : What are the subjects that captivate your children the most? History, science, arts or other?
Age of children : Some places might be less suitable depending on the age of your children. For example, visiting an art museum might not appeal to toddlers.
Budget : How much are you willing to spend on this trip? Some places are more expensive than others, so it's important to choose a destination that fits your budget.
To facilitate the choice of the destination, here is a list of examples of educational places suitable for families:
Site type
Examples
Historical sites
Castles, forts and medieval towns
History, archeology and geography museums
Cultural Sites
Art, music and literature museums
Festivals and cultural events
Scientific Websites
Observatories, planetariums and science museums
Parks and nature reserves
Natural sites
National parks, nature reserves and zoos
Botanical gardens, aquariums and farm
For an even more rewarding experience, consider including interactive activities such as educational workshops, educational games or guided tours. In addition, don't hesitate to prepare your trip in advance by informing yourself about the sites and activities you wish to discover, in order to maximize the educational potential of your stay.
Finally, it is essential to plan time to relax and enjoy the destination itself, without necessarily having an educational aspect at all times. A successful educational trip should also be an opportunity to create unforgettable memories for the whole family.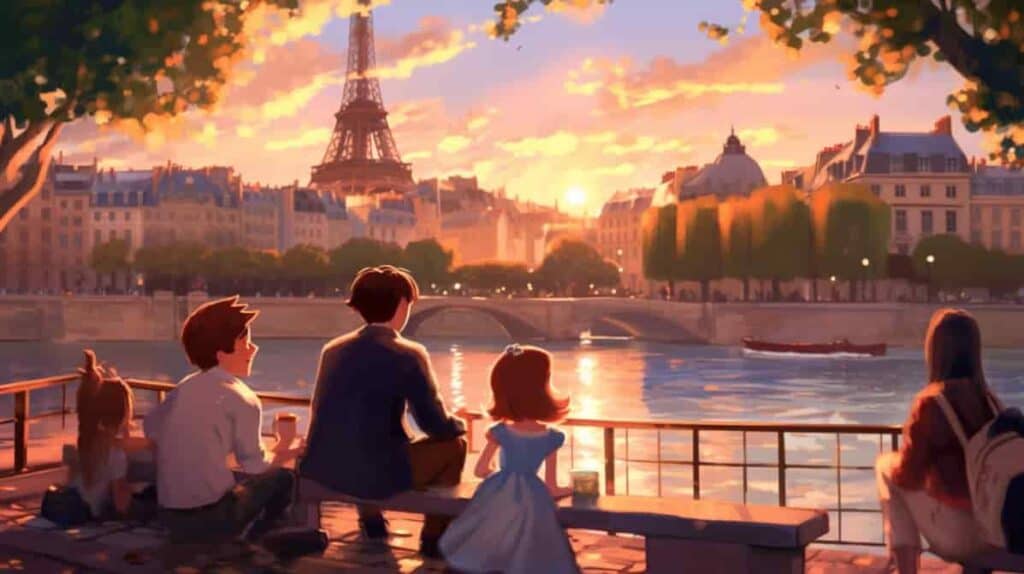 Planning Educational Activities
When planning a family educational trip, it is essential to plan the educational activities well. Here are my tips for organizing an enriching and exciting stay for children and adults:
Choose activities according to interests
First of all, it is necessary to take into account the centers of interest of each member of the family.
Museums are an interesting option for art and history lovers.
Natural parks can appeal to lovers of fauna and flora.
Visits to historic sites are suitable for archeology and heritage enthusiasts.
It is important to vary the activities to satisfy everyone's tastes.
Adapt the activities to the ages of the children
The educational activities must be adapted to the different ages of the children to involve and interest them.
For the little ones, we can favor fun and interactive activities such as creative workshops or treasure hunts in museums.
For the older ones, guided tours, lectures or shows may be more suitable.
Plan a flexible schedule
It is recommended to establish a schedule, but it must remain flexible to be able to adapt to any constraints (weather, last minute changes, etc.).
Plan days with several activities so as not to get bored.
Leave free time slots to allow time to rest or to choose activities on site according to the mood of the moment.
Find out in advance
Before leaving, it is essential to seek information on the chosen activities:
Opening hours and cost of admission.
Reservations to be made in advance such as guided tours or workshops.
Access conditions (if the activities are suitable for people with reduced mobility, for example).
An educational family trip can be a valuable and fun experience. It offers the opportunity to learn interactively while creating unforgettable memories. By carefully planning the educational activities for your educational family trip, you will participate in the success of this unforgettable and enriching stay for all its members.