Single parenthood has increased dramatically in recent years. So much so that the blended family and single-parent families have become more widespread than the classic structure based on married couples and their children. What are the reasons for this development? What are the pros and cons for children growing up in this type of home? Here is some information on single parenthood.
The causes of the increase in single parenthood
Divorces, mothers who deliberately choose not to marry and widowers are the main source of the increase in single-parent families. These situations can affect the well-being of parents and children, as affective quality and stability are compromised.
There is also a growing phenomenon of pregnancy among young girls. Young women are often forced to raise their children without the financial and/or moral support of fathers. Thus, they must assume sole responsibility for parental care and the upbringing of children.
The pros and cons of single parenthood
Benefits
For parents, living in a single-parent family can be a relief and an opportunity to strengthen their bonds with their children.
Studies have shown that children from single-parent families show a better empathy towards others and have a greater great open-mindedness.
Contrary to popular belief, children grow up in these types of homes with lots of stability and security.
Disadvantages
Children from single-parent families do not always have access to the same material resources, which can handicap them in their education.
They may also lack emotional support and psychological impact that they would have benefited from if they had grown up in a traditional family.
In some cases, the parent may develop some addiction or a laxity in his parental duties.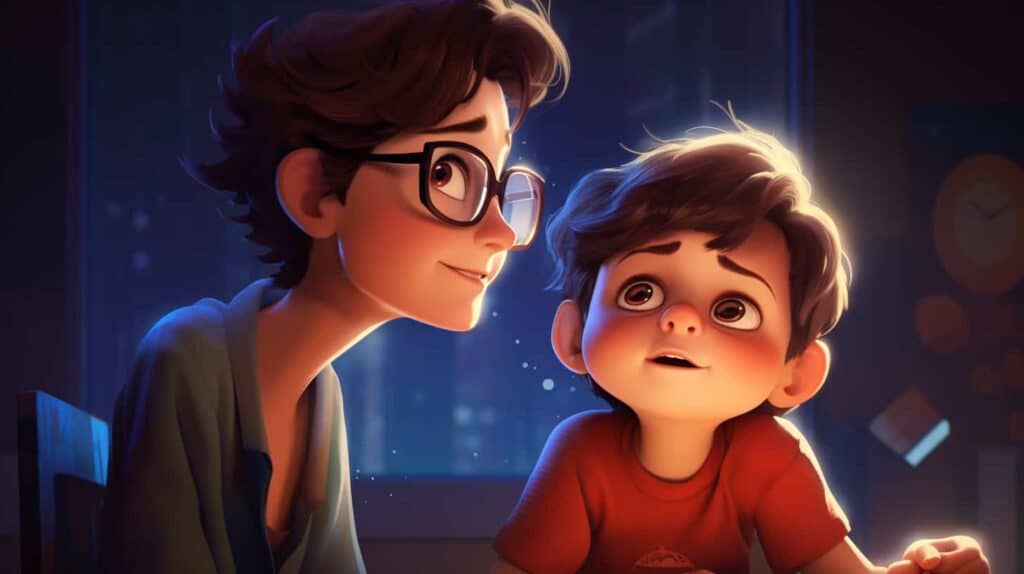 Prevention of juvenile delinquency
Growing up in a single parent family is not synonymous with juvenile delinquency, on the other hand it can give rise to a marginalization and social exclusion if the child is discriminated against because they come from a different background. It is therefore necessary to raise awareness in society on this subject and to promote the integration of single-parent families.
According to some studies, certain preventive measures could promote the well-being of children from single-parent families, such as mentoring, access to adapted social services, vocational training programs, etc. These measures aim to encourage and support single parents and their children.
Although single-parent families carry risks for children, they also offer advantages. The children are very responsive to care and attention given by a single parent and are likely to display strong empathy towards others. Therefore, the adoption of preventive measures and support from society would minimize the possible negative consequences and improve the well-being of parents and children from single-parent families.
Support and Help Networks
In this adventure of single parenthood, it is essential not to hesitate to seek support and to surround yourself with caring people. Family, friends, or support groups online can be a great help in times when you feel overwhelmed.
There is no shame in asking for help, because no one can do everything alone. You will see that many people will be delighted to support you and accompany you in this great adventure that is the education of your children.
The Role of the Second Parent
When we talk about single parenthood, we can ask ourselves the question of the role of the second parent. In some cases, the other parent has little or no involvement in the child's life, either by choice or because of special circumstances.
It helps to be open to the possibility of maintain a link with the other parent, if possible. Children need to understand their origins and have their questions answered. Whether Communication with the other parent is difficult, consider consulting a family mediator to facilitate discussions.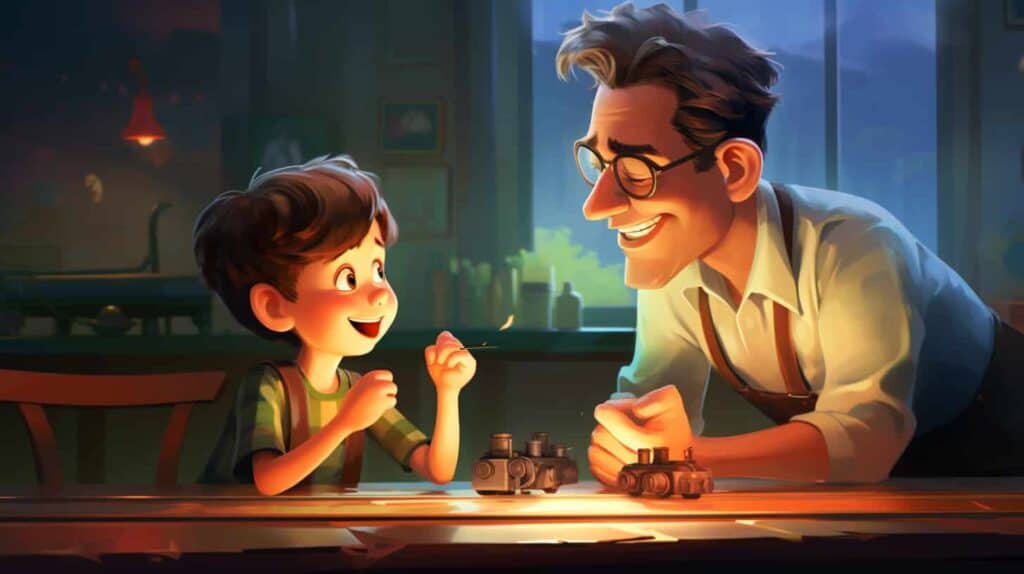 Reconciling Professional and Family Life
The balance between professional life and family life can be a major challenge for single parents. Finding flexible solutions, such as telework where the adapted schedules, can allow you to better reconcile the two.
Communication with your employer is also essential. Do not hesitate to explain your situation in order to seek together solutions that suit all parties. Today, more businesses are open to accommodations for parents, so enjoy it !
In short
There single parenthood can be demanding, but it is also an adventure filled with love and beautiful discoveries. By surrounding yourself with support, taking care of yourself and establishing positive routines, you will be able to meet all the challenges that come your way.
Remember that you are not alone in this situation and there are many resources available to support you on this journey.
Take the time to celebrate your successes as a parent and value the shared moments of happiness with your children. You are a amazing parent and your unconditional love is the greatest gift you can give your family. Bon voyage in this magnificent adventure of single parenthood!