Congratulations ! A new adventure begins in your family, and your little treasure will become a big brother! Telling your child the news is a milestone, charged with emotions and curiosity. In this article, we will gently and affectionately explore how to set the stage for this big news and guide your child to his role as a big brother while maintaining a strong and loving bond.
Pick the Right Time
Selecting the ideal moment to announce the pregnancy is essential. Opt for a peaceful moment and where your child feels confident. Avoid busy times, such as stressful mornings before school or angry moments. Instead, choose a time when you can share this news in peace. Don't expect it to show in your baby bump or for the whole family to know about it. Your child must feel that you take him seriously and that he is concerned about this change in the home. Thus, he will become aware of the importance he has within the family in welcoming this newborn.
Use Simple and Appropriate Words
When you broach the subject, choose words that are simple and appropriate for your child's age. Depending on the age of your eldest, the way you approach the subject will be different. Explain to him that mom is expecting a baby, who will grow in her belly, that the baby will not arrive immediately and that it will be necessary to wait a little. Be honest and answer all her questions patiently. If your child is not receptive to your first announcement then give him time, he will come back to you with questions as they arise.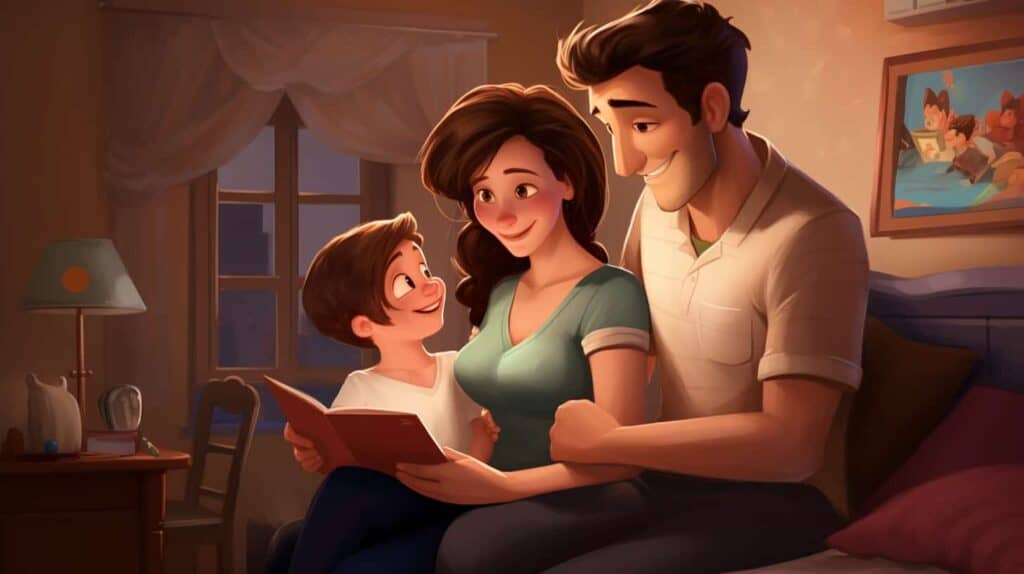 Becoming a Big Brother: Using Visual Aids
Kids love illustrations! Use children's books about birth or create a personalized picture story to explain pregnancy. This will allow your child to better understand what is going on. You will find a large number of books to help you in this process.
Mother's Heart by Pauline Drouin
A little sister, what is it for? by Sophie Bellier
I am expecting a little brother or a little sister from Catherine Dolto
The Role of the Elder
Without subjecting him to too much pressure, you can gradually explain to him what will be his role as big brother. Reassure him by telling him how lucky the baby will be to have a big brother like him.
Involve the Elder in the Preparations : Involve your child in the preparations for the baby. Let him choose toys or clothes for his future little brother or little sister. It will make him feel special and important in this new adventure.
Encourage Positive Feelings : Help your child to express their emotions, whether positive or negative. Highlight the positive aspects of being a big brother, such as sharing special moments and learning to take care of a little one
Create Bonds of Affection : Encourage tender moments between the elder and the baby. Show your child how they can help by singing a sweet song to the baby or holding their hand. Create an atmosphere of love and solidarity from the start.
Becoming a Big Brother: The Benefits of Siblings
When you feel your child has taken the news well, you can talk to them about the benefits of having a sibling in their life.
The advantages for a child of having a sibling
1. Company and Game: Having a constant play partner, which helps fight loneliness.
2. Social Learning: Learn to share, cooperate and resolve conflicts from an early age.
3. Emotional Support: Having someone to confide in and who can offer comfort in times of need.
4. Cultural Enrichment: To exchange experiences, ideas and knowledge with another individual.
5. Identity Building: Help define your own personality by comparing and distinguishing yourself.
6. Preparation for Life: Learn essential life skills like negotiation and patience.
7. Brotherhood Experience: Create strong and lasting bonds that can turn into friendships in adulthood.
8. Boredom Reduction: Having fewer dull moments thanks to constant interactions with your brother or sister.
9. Support in Challenges: Being there for each other in difficult times, which strengthens solidarity.
10. Assessment of the Difference: Learn to understand and respect the differences between individuals.
Having a sibling offers a host of benefits that contribute to emotional development, social and intellectual of a child.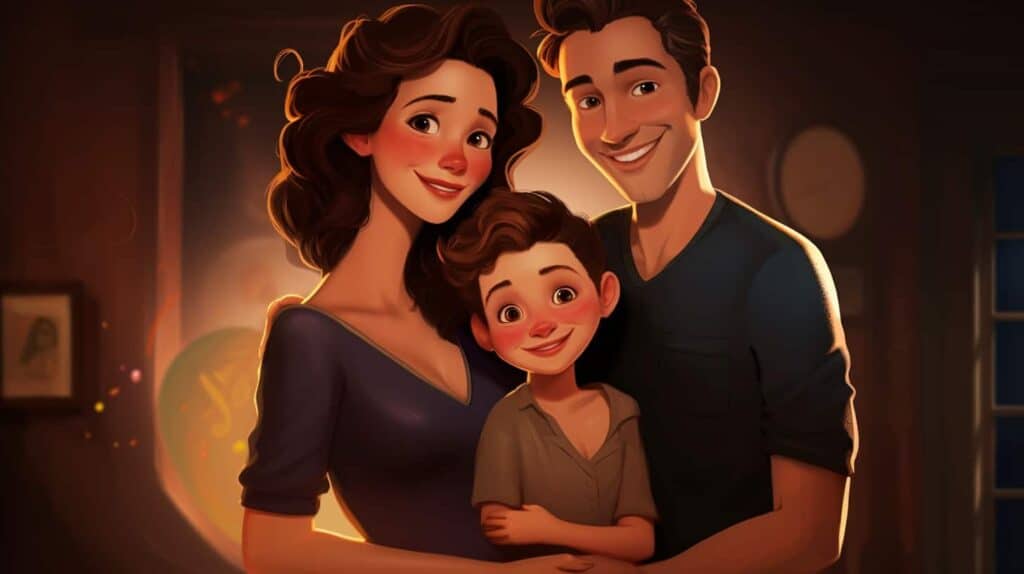 Managing Your Child's Contradictory Reactions
When you announce your pregnancy, it is normal for your child to experience various emotions, which will sometimes be contradictory: Joy, Worry, Impatience, Jealousy... Encourage him to express his feelings, as well , you can reassure him and explain to him that he does not have to fear for the love you have for him. When the child cannot express emotions, he can then become aggressive and close in on himself.
The arrival of a second child in a home is a cataclysm for the eldest, but the siblings are an asset for thelife learning. As we have said, jealousy, solidarity, sharing… Are all assets to help a little one grow up.